Radio 3 The Essay Archive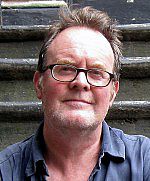 Prof David Hendy
Post:
Professor of Media and Cultural History (Media and Film)
Location:
SILVERSTONE SB 204
Email:
D.J.Hendy@sussex.ac.uk

Telephone numbers
Internal:
3560
UK:
01273 873560
International:
+44 1273 873560

Research expertise:

BBC, Broadcasting History, Cultural History, history of emotion, History of sound, media history and theory, Modern British history, oral history, social and cultural history, Television History, Theory and Criticism, Transnational history

download vCarddownload vCard to your mobile
Biography
David is a media historian interested very broadly in the role of sound, images, and communication in human cultures across time. He's especially interested in the role of modern 'mass' media - radio, cinema, television, the internet - in shaping popular life and thought in the 19th, 20th and 21st centuries.
He's just completed a Leverhulme Research Fellowship on the theme of Media and the Making of the Modern Mind. As part of that project he wrote and presented Noise: a Human History, a 30-part series for BBC Radio 4 broadcast in 2013. The series traced the role of sound and listening in social life from prehistory to the present-day. His current project is writing The BBC: A Century in British Life, an authorised one-volume history of the BBC, which will be published to coincide with the Corporation's Centenary in 2022.
David studied history at St Andrews and Oxford universities before joining the BBC in 1987 as a journalist and producer. At the BBC he worked on The World Tonight and Analysis on Radio 4. From 1993 to 2012, he taught at the University of Westminster in London.
His first book was Radio in the Global Age (Cambridge: Polity Press, 2000). His second, Life on Air: a History of Radio Four (Oxford: Oxford University Press, 2007) won the Longmans-History Today Book of the Year Award in 2008. In 2013, he published Public Service Broadcasting (Palgrave) and Noise: a Human History of Sound and Listening (Profile). He's contributed to academic journals on subjects such as broadcasting policy, sound, music radio, documentaries, bad language, experimental modernism, and emotions history, and has published short essays and reviews in the Cambridge Literary Review, History Today, Wall Street Journal, Huffington Post, New Humanist, Scotsman and Observer.
David was elected a Fellow of the Royal Historical Society in 2010. He's also been a Visiting Research Fellow at Wolfson College and the Centre for Research in Arts, Social Sciences and Humanities (CRASSH) at the University of Cambridge, Marjorie G. Wynne Visiting Research Fellow in British Literature at the Beinecke Library, Yale University (2010), and Helm Fellow at the Lilly Library, Indiana University-Bloomington, USA (2010). In 2011 he was awarded the James W. Carey Award for Outstanding Journalism by the Media Ecology Association of North America, for his five-part BBC Radio 3 series, Rewiring the Mind.
At the University of Sussex, David has been Director of Research for the School of Media, Film and Music, and set up the Public Culture Hub - a new research group. He currently co-ordinates 'Media History Lab', a new interdisciplinary reading group, and is leading a new research project on the BBC Oral History archives, in collaboration with the BBC.
More details can be found of David's various projects at his personal website
Role
Professor of Media and Cultural History, School of Media, Film and Music, University of Sussex
Community and Business
David broadcasts regularly, both as a contrubutor and writer/presenter. He presented Rewiring the Mind, a five-part series for The Essay on BBC Radio 3, co-wrote a drama, Between Two Worlds, which was broadcast on BBC Radio 3 in 2010, and most recently wrote and presented a 30-part series for BBC Radio 4, Noise: a Human History (2013). He's also contributed to programmes including Front Row, PM, Feedback, Archive on 4, and Archive on 4 in Britain, as well as WNYC in the US, France Culture and RTE. His series Noise: a Human History has been re-broadcast in the US and New Zealand.
David's given public talks at the Prix Italia Festival,Turin; RAI, Rome; the Deutsche-Britische Gesellschaft, Bonn; the Guardian Hay Festival; the Bristol Feswtival of Ideas; the Bath Literature Fwestival; Field Day London; and the Brighton Science Festival.
In 2015, he collaborated with the composer Claudia Molitor to create Sonorama, a downloadable soundtrack for the London St Pancras to Margate train journey, with an accompanying exhibition at the Turner Contemporary gallery in Margate. He also collaborated with the National Trust on a new coastal sounds project, launched in June.
David serves on the Advisory Board for the British Library 'Save Our Sounds' project, which has received £9.8million towards preserving Britain's collections of sound archives. He's also a founding signatory member of the Citizen's Coalition for Public Service Broadcasting.
Freakonomics Radio is an award-winning weekly podcast (subscribe here! and learn how to listen here! ) with 8 million downloads per month. It can also be heard on public radio stations across the country, on SiriusXM, on several major airlines, and elsewhere. Host Stephen J. Dubner has surprising conversations that explore the riddles of everyday life and the weird wrinkles of human nature — from cheating and crime to parenting and sports. Dubner talks with Nobel laureates and provocateurs, social scientists and entrepreneurs — and his Freakonomics co-author Steve Levitt. Freakonomics Radio is produced by Dubner Productions and WNYC Studios.
EPISODE
DATE
LENGTH
323
Here's Why All Your Projects Are Always Late — and What to Do About It
Whether it's a giant infrastructure plan or a humble kitchen renovation, it'll inevitably take way too long and cost way too much. That's because you suffer from "the planning fallacy." (You also have an "optimism bias" and a bad case of overconfidence.) But don't worry: we've got the solution.
3/8/18
41:09
322
Extra: David Rubenstein Full Interview
Stephen Dubner's conversation with David Rubenstein, co-founder of the Carlyle Group, one of the most storied private-equity firms in history. We spoke with Rubenstein for the Freakonomics Radio series "The Secret Life of a C.E.O."
3/4/18
1:30:36
REBROADCAST: Does "Early Education" Come Way Too Late?
The gist: in our collective zeal to reform schools and close the achievement gap, we may have lost sight of where most learning really happens — at home.
3/1/18
46:29
321
Extra: Richard Branson Full Interview
Stephen Dubner's conversation with the Virgin Group founder, recorded for the Freakonomics Radio series "The Secret Life of a C.E.O."
2/26/18
55:13
320
Letting Go
If you're a C.E.O., there are a lot of ways to leave your job, from abrupt firing to carefully planned succession (which may still go spectacularly wrong). In this final episode of our "Secret Life of a C.E.O." series, we hear those stories and many more. Also: what happens when you no longer have a corner office to go to — and how will you spend all that money?
2/22/18
45:00
319
After the Glass Ceiling, a Glass Cliff
Only 5 percent of Fortune 500 companies are run by women. Why? Research shows that female executives are more likely to be put in charge of firms that are already in crisis. Are they being set up to fail? (Part 5 of a special series, "The Secret Life of C.E.O.'s.")
2/15/18
52:18
318
It's Your Problem Now
No, it's not your fault the economy crashed. Or that consumer preferences changed. Or that new technologies have blown apart your business model. But if you're the C.E.O., it is your problem. So what are you going to do about it? First-hand stories of disaster (and triumph) from Mark Zuckerberg, Steve Ballmer, Satya Nadella, Jack Welch, Ellen Pao, Richard Branson, and more. (Part 4 of a special series, "The Secret Life of C.E.O.'s.")
2/8/18
44:00
317
What Can Uber Teach Us About the Gender Pay Gap?
The gig economy offers the ultimate flexibility to set your own hours. That's why economists thought it would help eliminate the gender pay gap. A new study, using data from over a million Uber drivers, finds the story isn't so simple.
2/6/18
42:27
316
"I Wasn't Stupid Enough to Say This Could Be Done Overnight"
Indra Nooyi became C.E.O. of PepsiCo just in time for a global financial meltdown. She also had a portfolio full of junk food just as the world decided that junk food is borderline toxic. Here's the story of how she overhauled that portfolio, stared down activist investors, and learned to "leave the crown in the garage." (Part 3 of a special series, "The Secret Life of C.E.O.'s.")
2/1/18
47:57
315
How to Become a C.E.O.
Mark Zuckerberg's dentist dad was an early adopter of digital x-rays. Jack Welch blew the roof off a factory. Carol Bartz was a Wisconsin farm girl who got into computers. No two C.E.O.'s have the same origin story — so we tell them all! How the leaders of Facebook, G.E., Yahoo!, PepsiCo, Microsoft, Virgin, the Carlyle Group, Reddit, and Bridgewater Associates made it to the top. (Part 2 of a special series, "The Secret Life of C.E.O.'s.")
1/25/18
44:16
314
What Does a C.E.O. Actually Do?
They're paid a fortune — but for what, exactly? What makes a good C.E.O. — and how can you even tell? Is "leadership science" a real thing — or just airport-bookstore mumbo jumbo? We put these questions to Mark Zuckerberg, Richard Branson, Indra Nooyi, Satya Nadella, Jack Welch, Ray Dalio, Carol Bartz, David Rubenstein, and Ellen Pao. (Part 1 of a special series, "The Secret Life of C.E.O.'s.")
1/18/18
38:31
313
How to Be a Modern Democrat — and Win
Gina Raimondo, the governor of tiny Rhode Island, has taken on unions, boosted big business, and made friends with Republicans. She is also one of just 15 Democratic governors in the country. Would there be more of them if there were more like her?
1/11/18
38:09
REBROADCAST: Why Is My Life So Hard?
Most of us feel we face more headwinds and obstacles than everyone else — which breeds resentment. We also undervalue the tailwinds that help us — which leaves us ungrateful and unhappy. How can we avoid this trap?
1/4/18
30:08
REBROADCAST: Trust Me
Societies where people trust one another are healthier and wealthier. In the U.S. (and the U.K. and elsewhere), social trust has been falling for decades — in part because our populations are more diverse. What can we do to fix it?
12/28/17
29:57
REBROADCAST: Make Me a Match
Sure, markets generally work well. But for some transactions — like school admissions and organ transplants — money alone can't solve the problem. That's when you need a market-design wizard like Al Roth.
12/21/17
52:49
312
Not Your Grandmother's I.M.F.
The International Monetary Fund has long been the "lender of last resort" for economies in crisis. Christine Lagarde, who runs the institution, would like to prevent those crises from ever happening. She tells us her plans.
12/14/17
38:18
311
Why Is the Live-Event Ticket Market So Screwed Up?
The public has almost no chance to buy good tickets to the best events. Ticket brokers, meanwhile, make huge profits on the secondary markets. Here's the story of how this market got so dysfunctional, how it can be fixed – and why it probably won't be.
12/7/17
48:22
310
Are We Running Out of Ideas?
Economists have a hard time explaining why productivity growth has been shrinking. One theory: true innovation has gotten much harder – and much more expensive. So what should we do next?
11/30/17
37:04
UPDATE: Is America Ready for a "No-Lose Lottery"?
Most people don't enjoy the simple, boring act of putting money in a savings account. But we do love to play the lottery. So what if you combine the two, creating a new kind of savings account with a lottery payout?
11/23/17
45:13
309
Nurses to the Rescue!
They are the most-trusted profession in America (and with good reason). They are critical to patient outcomes (especially in primary care). Could the growing army of nurse practitioners be an answer to the doctor shortage? The data say yes but — big surprise — doctors' associations say no.
11/16/17
57:43
308
How Can I Do the Most Social Good With $100? And Other FREAK-quently Asked Questions
Dubner and his Freakonomics co-author Steve Levitt answer your questions about crime, traffic, real-estate agents, the Ph.D. glut, and how to not get eaten by a bear.
11/9/17
43:24
307
Thinking Is Expensive. Who's Supposed to Pay for It?
Corporations and rich people donate billions to their favorite think tanks and foundations. Should we be grateful for their generosity — or suspicious of their motives?
11/2/17
38:49
306
How to Launch a Behavior-Change Revolution
Academic studies are nice, and so are Nobel Prizes. But to truly prove the value of a new idea, you have to unleash it to the masses. That's what a dream team of social scientists is doing — and we sat in as they drew up their game plan.
10/26/17
44:40
305
The Demonization of Gluten
Celiac disease is thought to affect roughly one percent of the population. The good news: it can be treated by quitting gluten. The bad news: many celiac patients haven't been diagnosed. The weird news: millions of people without celiac disease have quit gluten – which may be a big mistake.
10/19/17
43:55
304
What Are the Secrets of the German Economy — and Should We Steal Them?
Smart government policies, good industrial relations, and high-end products have helped German manufacturing beat back the threats of globalization.
10/12/17
57:03
REBROADCAST: Time to Take Back the Toilet
Public bathrooms are noisy, poorly designed, and often nonexistent. What to do?
10/5/17
31:45
303
Why Larry Summers Is the Economist Everyone Hates to Love
He's been U.S. Treasury Secretary, a chief economist for the Obama White House and the World Bank, and president of Harvard. He's one of the most brilliant economists of his generation (and perhaps the most irascible). And he thinks the Trump Administration is wrong on just about everything.
9/28/17
50:29
302
Why Learn Esperanto?
A language invented in the 19th century, and meant to be universal, it never really caught on. So why does a group of Esperantists from around the world gather once a year to celebrate their bond?
9/26/17
31:49
301
What Would Be the Best Universal Language? (Earth 2.0 Series)
We explore votes for English, Indonesian, and … Esperanto! The search for a common language goes back millennia, but so much still gets lost in translation. Will technology finally solve that?
9/21/17
41:04
300
Why Don't We All Speak the Same Language? (Earth 2.0 Series)
There are 7,000 languages spoken on Earth. What are the costs — and benefits — of our modern-day Tower of Babel?
9/14/17
43:04
299
"How Much Brain Damage Do I Have?"
John Urschel was the only player in the N.F.L. simultaneously getting a math Ph.D. at M.I.T. But after a new study came out linking football to brain damage, he abruptly retired. Here's the inside story — and a look at how we make decisions in the face of risk versus uncertainty.
9/7/17
47:04
REBROADCAST: Bad Medicine, Part 3: Death by Diagnosis
By some estimates, medical error is the third-leading cause of death in the U.S. How can that be? And what's to be done? Our third and final episode in this series offers some encouraging answers.
8/31/17
47:20
REBROADCAST: Bad Medicine, Part 2: (Drug) Trials and Tribulations
How do so many ineffective and even dangerous drugs make it to market? One reason is that clinical trials are often run on "dream patients" who aren't representative of a larger population. On the other hand, sometimes the only thing worse than being excluded from a drug trial is being included.
8/24/17
45:35
REBROADCAST: Bad Medicine, Part 1: The Story of 98.6
We tend to think of medicine as a science, but for most of human history it has been scientific-ish at best. In the first episode of a three-part series, we look at the grotesque mistakes produced by centuries of trial-and-error, and ask whether the new era of evidence-based medicine is the solution.
8/17/17
44:02
REBROADCAST: What Are You Waiting For?
Standing in line represents a particularly sloppy — and frustrating — way for supply and demand to meet. Why haven't we found a better way to get what we want? Is it possible that we secretly enjoy waiting in line? And might it even be (gulp) good for us?
8/10/17
36:19
298
Everything You Always Wanted to Know About Money (But Were Afraid to Ask)
The bad news: roughly 70 percent of Americans are financially illiterate. The good news: all the important stuff can fit on one index card. Here's how to become your own financial superhero.
8/3/17
43:59
297
The Stupidest Thing You Can Do With Your Money
It's hard enough to save for a house, tuition, or retirement. So why are we willing to pay big fees for subpar investment returns? Enter the low-cost index fund. The revolution will not be monetized.
7/27/17
48:00
296
These Shoes Are Killing Me!
The human foot is an evolutionary masterpiece, far more functional than we give it credit for. So why do we encase it in "a coffin" (as one foot scholar calls it) that stymies so much of its ability — and may create more problems than it solves?
7/20/17
39:14
295
When Helping Hurts
Good intentions are nice, but with so many resources poured into social programs, wouldn't it be even nicer to know what actually works?
7/13/17
51:25
294
The Fracking Boom, a Baby Boom, and the Retreat From Marriage
Over 40 percent of U.S. births are to unmarried mothers, and the numbers are especially high among the less-educated. Why? One argument is that the decline in good manufacturing jobs led to a decline in "marriageable" men. Surely the fracking boom reversed that trend, right?
7/6/17
43:54
REBROADCAST: The Harvard President Will See You Now
How a pain-in-the-neck girl from rural Virginia came to run the most powerful university in the world.
6/29/17
39:18
293
Why Hate the Koch Brothers? (Part 2)
Charles Koch, the mega-billionaire CEO of Koch Industries and half of the infamous political machine, sees himself as a classical liberal. So why do most Democrats hate him so much? In a rare series of interviews, he explains his political awakening, his management philosophy and why he supports legislation that goes against his self-interest.
6/23/17
38:58
292
Why Hate the Koch Brothers? (Part 1)
Charles Koch, the mega-billionaire CEO of Koch Industries and half of the infamous political machine, sees himself as a classical liberal. So why do most Democrats hate him so much? In a rare series of interviews, he explains his political awakening, his management philosophy and why he supports legislation that goes against his self-interest.
6/22/17
43:18
291
Evolution, Accelerated
A breakthrough in genetic technology has given humans more power than ever to change nature. It could help eliminate hunger and disease; it could also lead to the sort of dystopia we used to only read about in sci-fi novels. So what happens next?
6/15/17
35:40
290
He's One of the Most Famous Political Operatives in America. America Just Doesn't Know It Yet.
Steve Hilton was the man behind David Cameron's push to remake British politics. Things didn't work out so well there. Now he's trying to launch a new political revolution — from sunny California.
6/8/17
42:16
289
How Stupid Is Our Obsession With Lawns?
Nearly two percent of America is grassy green. Sure, lawns are beautiful and useful and they smell great. But are the costs — financial, environmental and otherwise — worth the benefits?
6/1/17
27:59
288
Are the Rich Really Less Generous Than the Poor?
A series of academic studies suggest that the wealthy are, to put it bluntly, selfish jerks. It's an easy narrative to swallow — but is it true? A trio of economists set out to test the theory. All it took was a Dutch postal worker's uniform, some envelopes stuffed with cash, and a slight sense of the absurd.
5/25/17
43:55
287
Hoopers! Hoopers! Hoopers!
As CEO of Microsoft, Steve Ballmer was famous for over-the-top enthusiasm. Now he's brought that same passion to the N.B.A. — and to a pet project called USAFacts, which performs a sort of fiscal colonoscopy on the American government.
5/18/17
39:21
286
How Big is My Penis? (And Other Things We Ask Google)
On the Internet, people say all kinds of things they'd never say aloud — about sex and race, about their true wants and fears. Seth Stephens-Davidowitz has spent years parsing the data. His conclusion: our online searches are the reflection of our true selves. In the real world, everybody lies.
5/11/17
34:01
REBROADCAST: Food + Science = Victory!
A kitchen wizard and a nutrition detective talk about the perfect hamburger, getting the most out of garlic, and why you should use vodka in just about everything.
5/4/17
36:43
285
There's A War On Sugar. Is It Justified?
Some people argue that sugar should be regulated, like alcohol and tobacco, on the grounds that it's addictive and toxic. How much sense does that make? We hear from a regulatory advocate, an evidence-based skeptic, a former FDA commissioner — and the organizers of Milktoberfest.
4/27/17
45:36
284
Is Income Inequality Inevitable? (Earth 2.0 Series)
In pursuit of a more perfect economy, we discuss the future of work; the toxic remnants of colonization; and whether giving everyone a basic income would be genius — or maybe the worst idea ever.
4/20/17
40:54
283
What Would Our Economy Look Like? (Earth 2.0 Series)
If we could reboot the planet and create new systems and institutions from scratch, would they be any better than what we've blundered our way into through trial and error? This is the first of a series of episodes that we'll release over several months. We start with — what else? — economics. You'll hear from Nobel laureate Angus Deaton, the poverty-fighting superhero Jeff Sachs; and many others.
4/13/17
42:50
282
Could Solving This One Problem Solve All the Others?
The biggest problem with humanity is humans themselves. Too often, we make choices — what we eat, how we spend our money and time — that undermine our well-being. An all-star team of academic researchers thinks it has the solution: perfecting the science of behavior change. Will it work?
4/6/17
35:21
281
Big Returns from Thinking Small
By day, two leaders of Britain's famous Nudge Unit use behavioral tricks to make better government policy. By night, they repurpose those tricks to improve their personal lives. They want to help you do the same.
3/30/17
30:44
REBROADCAST: How Safe is Your Job?
Economists preach the gospel of "creative destruction," whereby new industries — and jobs — replace the old ones. But has creative destruction become too destructive?
3/23/17
33:17
280
Why Is My Life So Hard?
Most of us feel we face more headwinds and obstacles than everyone else — which breeds resentment. We also undervalue the tailwinds that help us — which leaves us ungrateful and unhappy. How can we avoid this trap?
3/16/17
30:29
279
Chuck E. Cheese's: Where a Kid Can Learn Price Theory
The pizza-and-gaming emporium prides itself on affordability, which means its arcade games are really cheap to play. Does that lead to kids hogging the best games — and parents starting those infamous YouTube brawls?
3/9/17
31:22
278
The Taboo Trifecta
Serial entrepreneur Miki Agrawal loves to talk about the bodily functions that make most people flinch. That's why she's building a business around the three P's: periods, pee, and poop.
3/2/17
32:06
277
No Hollywood Ending for the Visual-Effects Industry
In their chase for a global audience, American movie studios spend billions to make their films look amazing. But almost none of those dollars stay in America. What would it take to bring those jobs back — and would it be worth it?
2/23/17
55:41
276
Professor Hendryx vs. Big Coal
What happens when a public-health researcher deep in coal country argues that mountaintop mining endangers the entire community? Hint: it doesn't go very well.
2/16/17
37:04
REBROADCAST: How to Get More Grit in Your Life
The psychologist Angela Duckworth argues that a person's level of stick-to-itiveness is directly related to their level of success. No big surprise there. But grit, she says, isn't something you're born with — it can be learned. Here's how.
2/9/17
42:11
275
An Egghead's Guide to the Super Bowl
We assembled a panel of smart dudes—a two-time Super Bowl champ; a couple of NFL linemen, including one who's getting a math Ph.D at MIT, and our resident economist—to tell you what to watch for, whether you're a football fanatic or a total newbie.
2/2/17
28:25
274
Did China Eat America's Jobs?
For years, economists promised that global free trade would be mostly win-win. Now they admit the pace of change has been "traumatic." This has already led to a political insurrection — so what's next?
1/26/17
38:21
273
Is the American Dream Really Dead?
Just a few decades ago, more than 90 percent of 30-year-olds earned more than their parents had earned at the same age. Now it's only about 50 percent. What happened — and what can be done about it?
1/19/17
39:26
272
Trevor Noah Has a Lot to Say
The Daily Show host grew up as a poor, mixed-race South African kid going to three churches every Sunday. So he has a sui generis view of America — especially on race, politics, and religion — and he's not afraid to speak his mind.
1/12/17
35:19
271
The Men Who Started a Thinking Revolution
Starting in the late 1960s, the Israeli psychologists Amos Tversky and Danny Kahneman began to redefine how the human mind actually works. Michael Lewis's new book The Undoing Project explains how the movement they started — now known as behavioral economics — has had such a profound effect on academia, governments, and society at large.
1/05/17
35:07
REBROADCAST: How to Become Great at Just About Anything
What if the thing we call "talent" is grotesquely overrated? And what if deliberate practice is the secret to excellence? Those are the claims of the research psychologist Anders Ericsson, who has been studying the science of expertise for decades. He tells us everything he's learned.
12/29/16
50:07
REBROADCAST: How to Be More Productive
In this busy time of year, we could all use some tips on how to get more done in less time. First, however, a warning: there's a big difference between being busy and being productive.
12/22/16
39:20
270
Bad Medicine, Part 3: Death by Diagnosis
By some estimates, medical error is the third-leading cause of death in the U.S. How can that be? And what's to be done? Our third and final episode in this series offers some encouraging answers.
12/15/16
48:30
269
Bad Medicine, Part 2: (Drug) Trials and Tribulations
How do so many ineffective and even dangerous drugs make it to market? One reason is that clinical trials are often run on "dream patients" who aren't representative of a larger population. On the other hand, sometimes the only thing worse than being excluded from a drug trial is being included.
12/8/16
45:18
268
Bad Medicine, Part 1: The Story of 98.6
We tend to think of medicine as a science, but for most of human history it has been scientific-ish at best. In the first episode of a three-part series, we look at the grotesque mistakes produced by centuries of trial-and-error, and ask whether the new era of evidence-based medicine is the solution.
12/1/16
44:55
REBROADCAST: The No-Tipping Point
The restaurant business model is warped: kitchen wages are too low to hire cooks, while diners are put in charge of paying the waitstaff. So what happens if you eliminate tipping, raise menu prices, and redistribute the wealth? New York restaurant maverick Danny Meyer is about to find out.
11/24/16
44:26
267
How to Make a Bad Decision
Some of our most important decisions are shaped by something as random as the order in which we make them. The gambler's fallacy, as it's known, affects loan officers, federal judges — and probably you too. How to avoid it? The first step is to admit just how fallible we all are.
11/17/16
35:41
266
Trust Me
Societies where people trust one another are healthier and wealthier. In the U.S. (and the U.K. and elsewhere), social trust has been falling for decades — in part because our populations are more diverse. What can we do to fix it?
11/10/16
27:42
265
The White House Gets Into the Nudge Business
A tiny behavioral-sciences startup is trying to improve the way federal agencies do their work. Considering the size (and habits) of most federal agencies, this isn't so simple. But after a series of early victories — and a helpful executive order from President Obama — they are well on their way.
11/3/16
42:14
264
In Praise of Incrementalism
What do Renaissance painting, civil-rights movements, and Olympic cycling have in common? In each case, huge breakthroughs came from taking tiny steps. In a world where everyone is looking for the next moonshot, we shouldn't ignore the power of incrementalism.
10/27/16
48:29
263
In Praise of Maintenance
Has our culture's obsession with innovation led us to neglect the fact that things also need to be taken care of?
10/20/16
41:41
262
This Is Your Brain on Podcasts
Neuroscientists still have a great deal to learn about the human brain. One recent MRI study sheds some light, finding that a certain kind of storytelling stimulates enormous activity across broad swaths of the brain. The takeaway is obvious: you should be listening to even more podcasts.
10/13/16
45:19
REBROADCAST: How To Win A Nobel Prize
The gist: the Nobel selection process is famously secretive (and conducted in Swedish!) but we pry the lid off, at least a little bit.
10/6/16
44:32
261
Why Are We Still Using Cash?
It facilitates crime, bribery, and tax evasion – and yet some governments (including ours) are printing more cash than ever. Other countries, meanwhile, are ditching cash entirely. And if Star Trek is right, we won't have money of any sort in the 24th century.
9/29/16
42:59
260
Has the U.S. Presidency Become a Dictatorship?
Sure, we all pay lip service to the Madisonian system of checks and balances. But as one legal scholar argues, presidents have been running roughshod over the system for decades. The result? An accumulation of power that's turned the presidency into a position the Founders wouldn't have recognized.
9/22/16
47:43
259
Ten Signs You Might Be a Libertarian
Gary Johnson, the Libertarian Party's presidential candidate, likes to say that most Americans are libertarians but don't know it yet. So why can't Libertarians (and other third parties) gain more political traction?
9/15/16
50:38
258
Why Uber Is an Economist's Dream
To you, it's just a ride-sharing app that gets you where you're going. But to an economist, Uber is a massive repository of moment-by-moment data that is helping answer some of the field's most elusive questions.
9/8/16
39:47
257
The Future (Probably) Isn't as Scary as You Think
Internet pioneer Kevin Kelly tries to predict the future by identifying what's truly inevitable. How worried should we be? Yes, robots will probably take your job — but the future will still be pretty great.
9/1/16
34:58
REBROADCAST: Are You Ready for a Glorious Sunset?
The gist: we spend billions on end-of-life healthcare that doesn't do much good. So what if a patient could forego the standard treatment and get a cash rebate instead?
8/25/16
37:46
REBROADCAST: Aziz Ansari Needs Another Toothbrush
The comedian, actor — and now, author — answers our FREAK-quently Asked Questions.
8/18/16
31:25
256
What Are You Waiting For?
Standing in line represents a particularly sloppy — and frustrating — way for supply and demand to meet. Why haven't we found a better way to get what we want? Is it possible that we secretly enjoy waiting in line? And might it even be (gulp) good for us?
8/11/16
35:53
REBROADCAST: Is It Okay for Restaurants to Racially Profile Their Employees?
We seem to have decided that ethnic food tastes better when it's served by people of that ethnicity (or at least something close). Does this make sense — and is it legal?
8/4/16
51:55
255
Ten Ideas to Make Politics Less Rotten
We Americans may love our democracy — at least in theory — but at the moment our feelings toward the Federal government lie somewhere between disdain and hatred. Which electoral and political ideas should be killed off to make way for a saner system?
7/28/16
44:48
254
What Are Gender Barriers Made Of?
Overt discrimination in the labor markets may be on the wane, but women are still subtly penalized by all sorts of societal conventions. How can those penalties be removed without burning down the house?
7/21/16
36:29
253
Is the Internet Being Ruined?
It's a remarkable ecosystem that allows each of us to exercise control over our lives. But how much control do we truly have? How many of our decisions are really being made by Google and Facebook and Apple? And, perhaps most importantly: is the Internet's true potential being squandered?
7/14/16
47:54
252
Confessions of a Pothole Politician
Eric Garcetti, the mayor of Los Angeles, has big ambitions but knows he must first master the small stuff. He's also a polymath who relies heavily on data and new technologies. Could this be what modern politics is supposed to look like?
7/7/16
43:44
REBROADCAST: The Suicide Paradox
There are more than twice as many suicides as murders in the U.S., but suicide attracts far less scrutiny. Freakonomics Radio digs through the numbers and finds all kinds of surprises.
6/30/16
57:22
REBROADCAST: How Much Does the President Really Matter?
The U.S. president is often called the "leader of free world." But if you ask an economist or a Constitutional scholar how much the occupant of the Oval Office matters, they won't say much. We look at what the data have to say about measuring leadership, and its impact on the economy and the country.
6/23/16
32:25
REBROADCAST: Why Do We Really Follow the News?
There are all kinds of civics-class answers to that question. But how true are they? Could it be that we like to read about war, politics, and miscellaneous heartbreak simply because it's (gasp) entertaining?
6/16/16
35:46
251
Are We in a Mattress-Store Bubble?
You've seen them — everywhere! — and often clustered together, as if central planners across America decided that what every city really needs is a Mattress District. There are now dozens of online rivals too. Why are there so many stores selling something we buy so rarely?
6/9/16
34:37
250
Why Does Everyone Hate Flying? And Other Questions Only a Pilot Can Answer
Patrick Smith, the author of Cockpit Confidential, answers every question we can throw at him about what really happens up in the air. Just don't get him started on pilotless planes — or whether the autopilot is actually doing the flying.
6/2/16
43:42
249
The Longest Long Shot
When the uncelebrated Leicester City Football Club won the English Premier League, it wasn't just the biggest underdog story in recent history. It was a sign of changing economics — and that other impossible, wonderful events might be lurking just around the corner.
5/25/16
42:59
248
How to Be Tim Ferriss
Our Self-Improvement Month concludes with a man whose entire life and career are one big pile of self-improvement. Nutrition? Check. Bizarre physical activities? Check. Working less and earning more? Check. Tim Ferriss, creator of the Four-Hour universe, may at first glance look like a charlatan, but it seems more likely that he's a wizard — and the kind of self-improvement ally we all want on our side.
5/19/16
41:28
247
How to Win Games and Beat People
Games are as old as civilization itself, and some people think they have huge social value regardless of whether you win or lose. Tom Whipple is not one of those people. That's why he consulted an army of preposterously overqualified experts to find the secret to winning any game.
5/12/16
52:26
246
How to Get More Grit in Your Life
The psychologist Angela Duckworth argues that a person's level of stick-to-itiveness is directly related to their level of success. No big surprise there. But grit, she says, isn't something you're born with — it can be learned. Here's how.
5/4/16
44:25
245
Being Malcolm Gladwell
"Books are a pain in the ass," says Gladwell, who has written some of the most popular, influential, and beloved non-fiction books in recent history. In this wide-ranging and candid conversation, he describes other pains in the ass — as well as his passions, his limits, and why he'll never take up golf.
5/1/16
28:18
244
How to Become Great at Just About Anything
What if the thing we call "talent" is grotesquely overrated? And what if deliberate practice is the secret to excellence? Those are the claims of the research psychologist Anders Ericsson, who has been studying the science of expertise for decades. He tells us everything he's learned.
4/28/16
51:51
243
How to Be More Productive
It's Self-Improvement Month at Freakonomics Radio. We begin with a topic that seems to be on everyone's mind: how to get more done in less time. First, however, a warning: there's a big difference between being busy and being productive.
4/21/16
38:34
242
Is the World Ready for a Guaranteed Basic Income?
A lot of full-time jobs in the modern economy simply don't pay a living wage. And even those jobs may be obliterated by new technologies. What's to be done so that financially vulnerable people aren't just crushed? It may finally be time for an idea that economists have promoted for decades: a guaranteed basic income.
4/14/16
36:40
241
Are Payday Loans Really as Evil as People Say?
Critics — including President Obama — say short-term, high-interest loans are predatory, trapping borrowers in a cycle of debt. But some economists see them as a useful financial instrument for people who need them. As the Consumer Financial Protection Bureau promotes new regulation, we ask: who's right?
4/7/16
49:36
REBROADCAST: The Economics of Sleep, Part 2
People who sleep better earn more money. Now all we have to do is teach everyone to sleep better.
3/31/16
42:47
REBROADCAST: The Economics of Sleep, Part 1
Could a lack of sleep help explain why some people get much sicker than others?
3/24/16
45:37
240
Yes, the American Economy Is in a Funk — But Not for the Reasons You Think
As sexy as the digital revolution may be, it can't compare to the Second Industrial Revolution (electricity! the gas engine! antibiotics!), which created the biggest standard-of-living boost in U.S. history. The only problem, argues the economist Robert Gordon, is that the Second Industrial Revolution was a one-time event. So what happens next?
3/17/16
33:29
239
The No-Tipping Point
The restaurant business model is warped: kitchen wages are too low to hire cooks, while diners are put in charge of paying the waitstaff. So what happens if you eliminate tipping, raise menu prices, and redistribute the wealth? New York restaurant maverick Danny Meyer is about to find out.
3/10/16
43:14
238
The United States of Cory Booker
The junior U.S. Senator from New Jersey thinks bipartisanship is right around the corner. Is he just an idealistic newbie or does he see a way forward that everyone else has missed?
3/3/16
39:18
237
Ask Not What Your Podcast Can Do for You
Now and again, Freakonomics Radio puts hat in hand and asks listeners to donate to the public-radio station that produces the show. Why on earth should anyone pay good money for something that can be had for free? Here are a few reasons.
2/25/16
41:39
236
How Can This Possibly Be True?
A famous economics essay features a pencil (yes, a pencil) arguing that "not a single person on the face of this earth knows how to make me." Is the pencil just bragging? In any case, what can the pencil teach us about our global interdependence — and the proper role of government in the economy?
2/18/16
40:48
235
Who Needs Handwriting?
The digital age is making pen and paper seem obsolete. But what are we giving up if we give up on handwriting?
2/11/16
39:33
REBROADCAST: How to Fix a Broken High Schooler, in Four Easy Steps
Okay, maybe the steps aren't so easy. But a program run out of a Toronto housing project has had great success in turning around kids who were headed for trouble.
2/4/16
29:13
REBROADCAST: Is America's Education Problem Really Just a Teacher Problem?
If U.S. schoolteachers are indeed "just a little bit below average," it's not really their fault. So what should be done about it?
1/28/16
36:36
234
Do Boycotts Work?
The Montgomery Bus Boycott, the South African divestment campaign, Chick-fil-A! Almost anyone can launch a boycott, and the media loves to cover them. But do boycotts actually produce the change they're fighting for?
1/21/16
37:23
233
How to Be Less Terrible at Predicting the Future
Experts and pundits are notoriously bad at forecasting, in part because they aren't punished for bad predictions. Also, they tend to be deeply unscientific. The psychologist Philip Tetlock is finally turning prediction into a science — and now even you could become a superforecaster.
1/14/16
46:52
232
The True Story of the Gender Pay Gap
Discrimination can't explain why women earn so much less than men. If only it were that easy.
1/7/16
43:23
REBROADCAST: When Willpower Isn't Enough
Sure, we all want to make good personal decisions, but it doesn't always work out. That's where "temptation bundling" comes in.
12/31/15
41:56
REBROADCAST: Fixing the World, Bang-for-the-Buck Edition
A team of economists has been running the numbers on the U.N.'s development goals. They have a different view of how those billions of dollars should be spent.
12/24/15
30:59
231
Is Migration a Basic Human Right?
The argument for open borders is compelling — and deeply problematic.
12/17/15
1:00:53
230
The Cheeseburger Diet
One woman's quest to find the best burger in town can teach all of us to eat smarter.
12/10/15
32:04
229
Ben Bernanke Gives Himself a Grade
He was handed the keys to the global economy just as it started heading off a cliff. Fortunately, he'd seen this movie before.
12/3/15
49:58
REBROADCAST: Why Do People Keep Having Children?
Even a brutal natural disaster doesn't diminish our appetite for procreating. This surely means we're heading toward massive overpopulation, right? Probably not.
11/26/15
40:00
228
Does "Early Education" Come Way Too Late?
In our collective zeal to reform schools and close the achievement gap, we may have lost sight of where most learning really happens — at home.
11/19/15
45:33
227
Should Everyone Be in a Rock Band?
Lessons from Tom Petty's rise and another rocker's fall.
11/12/15
45:28
226
Food + Science = Victory!
On the menu: A kitchen wizard and a nutrition detective talk about the perfect hamburger, getting the most out of garlic, and why you should use vodka in just about everything.
11/5/15
38:20
225
Am I Boring You?
Researchers are trying to figure out who gets bored — and why — and what it means for ourselves and the economy. But maybe there's an upside to boredom?
10/29/15
39:29
REBROADCAST: How to Save $1 Billion Without Even Trying
Doctors, chefs, and other experts are much more likely than the rest of us to buy store-brand products. What do they know that we don't?
10/22/15
36:27
224
How To Win A Nobel Prize
The process is famously secretive (and conducted in Swedish!) but we pry the lid off at least a little bit.
10/15/15
45:27
223
Should Kids Pay Back Their Parents for Raising Them?
When one athlete turned pro, his mom asked him for $1 million. Our modern sensibilities tell us she doesn't have a case. But should she?
10/8/15
47:22
222
Meet the Woman Who Said Women Can't Have It All
Anne-Marie Slaughter was best known for her adamant views on Syria when she accidentally became a poster girl for modern feminism. As it turns out, she can be pretty adamant in that realm as well.
10/1/15
42:11
221
How Did the Belt Win?
Suspenders may work better, but the dork factor is too high. How did an organ-squeezing belly tourniquet become part of our everyday wardrobe — and what other suboptimal solutions do we routinely put up with?
9/24/15
30:56
220
"I Don't Know What You've Done With My Husband But He's a Changed Man"
From domestic abusers to former child soldiers, there is increasing evidence that behavioral therapy can turn them around.
9/17/15
45:53
219
Preventing Crime for Pennies on the Dollar
Conventional programs tend to be expensive, onerous, and ineffective. Could something as simple (and cheap) as cognitive behavioral therapy do the trick?
9/10/15
41:33
218
The Harvard President Will See You Now
How a pain-in-the-neck girl from rural Virginia came to run the most powerful university in the world.
9/3/15
38:49
217
Are You Ready for a Glorious Sunset?
We spend billions on end-of-life healthcare that doesn't do much good. So what if a patient could forego the standard treatment and get a cash rebate instead?
8/27/15
36:55
216
How to Make a Smart TV Ad
Step 1: Hire a Harvard psych professor as the pitchman. Step 2: Have him help write the script …
8/20/15
30:35
REBROADCAST: The Dangers of Safety
What do NASCAR drivers, Glenn Beck and the hit men of the NFL have in common?
8/12/15
30:57
215
Why Do We Really Follow the News?
There are all kinds of civics-class answers to that question. But how true are they? Could it be that we like to read about war, politics, and miscellaneous heartbreak simply because it's (gasp) entertaining?
8/5/15
35:51
214
How to Create Suspense
Why is soccer the best sport? How has Harlan Coben sold 70 million books? And why does "Apollo 13" keep you enthralled even when you know the ending?
7/29/15
39:20
213
Aziz Ansari Needs Another Toothbrush
The comedian, actor — and now, author — answers our FREAK-quently Asked Questions
7/23/15
32:00
212
The Economics of Sleep, Part 2
People who sleep better earn more money. Now all we have to do is teach everyone to sleep better.
7/16/15
43:25
211
The Economics of Sleep, Part 1
Could a lack of sleep help explain why some people get much sicker than others?
7/9/15
44:56
REBROADCAST: A Better Way to Eat
Takeru Kobayashi revolutionized the sport of competitive eating. What can the rest of us learn from his breakthrough?
7/1/15
28:04
210
Is It Okay for Restaurants to Racially Profile Their Employees?
We seem to have decided that ethnic food tastes better when it's served by people of that ethnicity (or at least something close). Does this make sense — and is it legal?
6/25/15
52:39
209
Make Me a Match
Sure, markets generally work well. But for some transactions — like school admissions and organ transplants — money alone can't solve the problem. That's when you need a market-design wizard like Al Roth.
6/18/15
50:23
208
Making Sex Offenders Pay — and Pay and Pay and Pay
Sure, sex crimes are horrific, and the perpetrators deserve to be punished harshly. But society keeps exacting costs — out-of-pocket and otherwise — long after the prison sentence has been served.
6/11/15
35:29
207
Should We Really Behave Like Economists Say We Do?
One man's attempt to remake his life in the mold of homo economicus.
6/4/15
54:48
REBROADCAST: Tell Me Something I Don't Know
The debut of a live game show from Freakonomics Radio, with judges Malcolm Gladwell, Ana Gasteyer, and David Paterson.
5/28/15
1:02:56
REBROADCAST: Failure Is Your Friend
In which we argue that failure should not only be tolerated but celebrated.
5/21/15
31:48
206
Ten Years of Freakonomics
Dubner and Levitt are live onstage at the 92nd Street Y in New York to celebrate their new book "When to Rob a Bank" — and a decade of working together.
5/14/15
46:02
205
Could the Next Brooklyn Be … Las Vegas?!
Zappos CEO Tony Hsieh has a wild vision and the dollars to try to make it real. But it still might be the biggest gamble in town.
5/7/15
55:17
REBROADCAST: Think Like a Child
When it comes to generating ideas and asking questions it can be really fruitful to have the mentality of an eight year old.
4/29/15
29:44
204
Nate Silver Says: "Everyone Is Kind of Weird"
America's favorite statistical guru answers our FREAK-quently Asked Questions, and more.
4/23/15
39:38
203
Diamonds Are a Marriage Counselor's Best Friend
It may seem like winning a valuable diamond is an unalloyed victory. It's not. It's not even clear that a diamond is so valuable.
4/16/15
40:29
202
How Many Doctors Does It Take to Start a Healthcare Revolution?The practice of medicine has been subsumed by the business of medicine. This is great news for healthcare shareholders — and bad news for pretty much everyone else.
4/9/15
53:56
201
How Do We Know What Really Works in Healthcare?
A lot of the conventional wisdom in medicine is nothing more than hunch or wishful thinking. A new breed of data detectives is hoping to change that.
4/2/15
41:53
REBROADCAST: The Perfect Crime
If you are driving and kill a pedestrian, there's a good chance you'll barely be punished. Why?
3/26/15
29:35
REBROADCAST: What You Don't Know About Online Dating
Thick markets, thin markets, and the triumph of attributes over compatibility.
3/19/15
40:11
200
When Willpower Isn't Enough
Sure, we all want to make good personal decisions, but it doesn't always work out. That's where "temptation bundling" comes in.
3/12/15
33:11
199
This Idea Must Die
Every year, Edge.org asks its salon of big thinkers to answer one big question. This year's question borders on heresy: what scientific idea is ready for retirement?
3/5/15
54:33
198
The Maddest Men of All
Advertisers have always been adept at manipulating our emotions. Now they're using behavioral economics to get even better.
2/26/15
32:52
197
Hacking the World Bank
Jim Yong Kim has an unorthodox background for a World Bank president — and his reign thus far is just as unorthodox.
2/19/15
36:33
196
Is There a Better Way to Fight Terrorism?
The White House is hosting an anti-terror summit next week. Summits being what they are, we try to offer some useful advice.
2/12/15
42:48
195
How Efficient Is Energy Efficiency?
It's a centerpiece of U.S. climate policy and a sacred cow among environmentalists. Does it work?
2/05/15
32:36
194
How Safe Is Your Job?
Economists preach the gospel of "creative destruction," whereby new industries — and jobs — replace the old ones. But has creative destruction become too destructive?
1/29/15
33:36
193
Someone Else's Acid Trip
As Kevin Kelly tells it, the hippie revolution and the computer revolution are nearly one and the same.
1/22/15
29:31
192
That's a Great Question!
Verbal tic or strategic rejoinder? Whatever the case: it's rare to come across an interview these days where at least one question isn't a "great" one.
1/15/15
25:42
191
Why Doesn't Everyone Get the Flu Vaccine?
Influenza kills, but you'd never know it by how few of us get the vaccine.
1/8/15
36:16
REBROADCAST: What's the "Best" Exercise?
Most people blame lack of time for being out of shape. So maybe the solution is to exercise more efficiently.
1/1/15
15:20
REBROADCAST: What's More Dangerous: Marijuana or Alcohol?
Imagine that both substances were undiscovered until today. How would we think about their relative risks?
12/25/14
26:39
190
Time to Take Back the Toilet
Public bathrooms are noisy, poorly designed, and often nonexistent. What to do?
12/18/14
35:48
REBROADCAST: The Troubled Cremation of Stevie the Cat
We spend billions on our pets, and one of the fastest-growing costs is pet "aftercare." But are those cremated remains you got back really from your pet?
12/11/14
45:59
189
How to Fix a Broken High Schooler, in Four Easy Steps
Okay, maybe the steps aren't so easy. But a program run out of a Toronto housing project has had great success in turning around kids who were headed for trouble.
12/4/14
29:35
188
Is America's Education Problem Really Just a Teacher Problem?
If U.S. schoolteachers are indeed "just a little bit below average," it's not really their fault. So what should be done about it?
11/27/14
28:13
187
The Man Who Would Be Everything
Boris Johnson — mayor of London, biographer of Churchill, cheese-box painter and tennis-racket collector — answers our FREAK-quently Asked Questions.
11/20/14
28:13
186
Why Do People Keep Having Children?
Even a brutal natural disaster doesn't diminish our appetite for procreating. This surely means we're heading toward massive overpopulation, right? Probably not.
11/13/14
39:30
185
Should the U.S. Merge With Mexico?
Corporations around the world are consolidating like never before. If it's good enough for companies, why not countries? Welcome to Amexico!
11/6/14
57:36
184
What Can Vampires Teach Us About Economics?
A lot! "The Economics of the Undead" is a book about dating strategy, job creation, and whether there should be a legal market for blood.
10/30/14
26:00
183
Tell Me Something I Don't Know
The debut of a live game show from Freakonomics Radio, with judges Malcolm Gladwell, Ana Gasteyer, and David Paterson.
10/23/14
1:03:30
182
How Can Tiny Norway Afford to Buy So Many Teslas?
The Norwegian government parleys massive oil wealth into huge subsidies for electric cars. Is that carbon laundering or just pragmatic environmentalism?
10/16/14
36:54
REBROADCAST: How to Raise Money Without Killing a Kitten